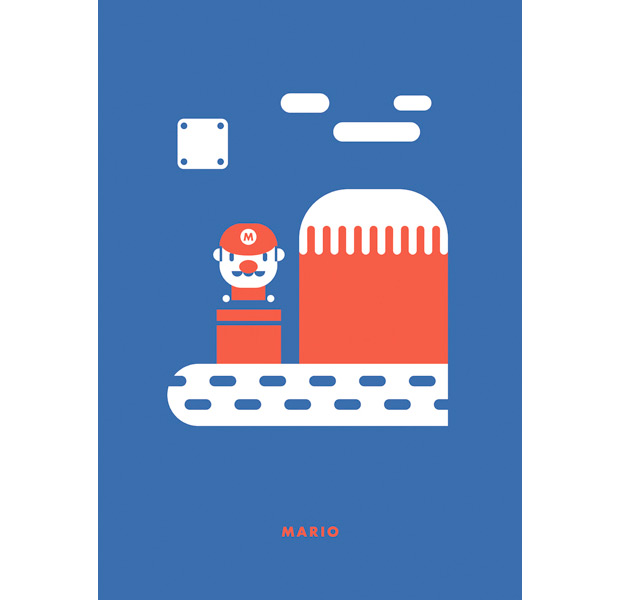 Warning: Use of undefined constant videoembedder_options - assumed 'videoembedder_options' (this will throw an Error in a future version of PHP) in /customers/6/2/7/sugoi.se/httpd.www/wp-content/plugins/video-embedder/video-embedder.php on line 306
Jag har alltid haft en förkärlek till minimalisk konst med rena solida färger och simpla former. Det ger mig ett tillfredsställande lugn samtidigt som mitt inspirationsbegär tillfredsställs till fullo.
Med det i åtanke är det inte alls konstigt att jag blev förälskad i Sara Maeses minimalistiska illustrationsserie dedikerad till Super Mario och hans vänner.
En illustrationsserie där varje illustration fokuserar på en särskild karaktär med sin tillhörande ikoniska färgpalett.
Ett fint estetiskt grepp som ger varje konstverk i serien en unik känsla.
Se fler av Sara Maeses vackra kreationer här.